Custom Formulation
Need a custom product for your unique application?
Ask us how we can formulate the right product for you.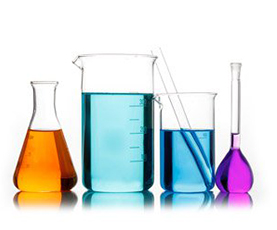 Ellsworth Adhesives partners with ResinLab and The Glue Factory to provide you with custom formulated adhesives, sealants, and potting systems to your specifications. Whether you have a small or large project, in need of a high-tech or low-tech formulation, we can provide you with a product that is cost effective and meets your design, manufacturing, and quality requirements.
Our staff of Product Development Chemists and state-of-the-art laboratory facility enables us to provide solutions to industries including aerospace, defense, electronics, and transportation. We specialize in epoxies, polyurethanes, acrylics, and cyanoacrylate systems.

Visit www.resinlab.com

The Glue Factory, an Ellsworth Adhesives company, develops and manufactures hot melt, pressure sensitive, water and solvent based adhesives utilizing a wide range of chemistries. Hot melt formulations are available in pellets, pillows, sticks, bricks, and pails.

Visit www.gluefactoryadhesives.com

Combined with our sister company, KitPackers, ResinLab can also provide you with custom packaging for your custom formulations. Custom packaging offers a number of benefits over in-house packaging by lowering cost, enhancing performance, and giving you more options.

Visit www.kitpackers.com